Wolf Conservation Center - Action Center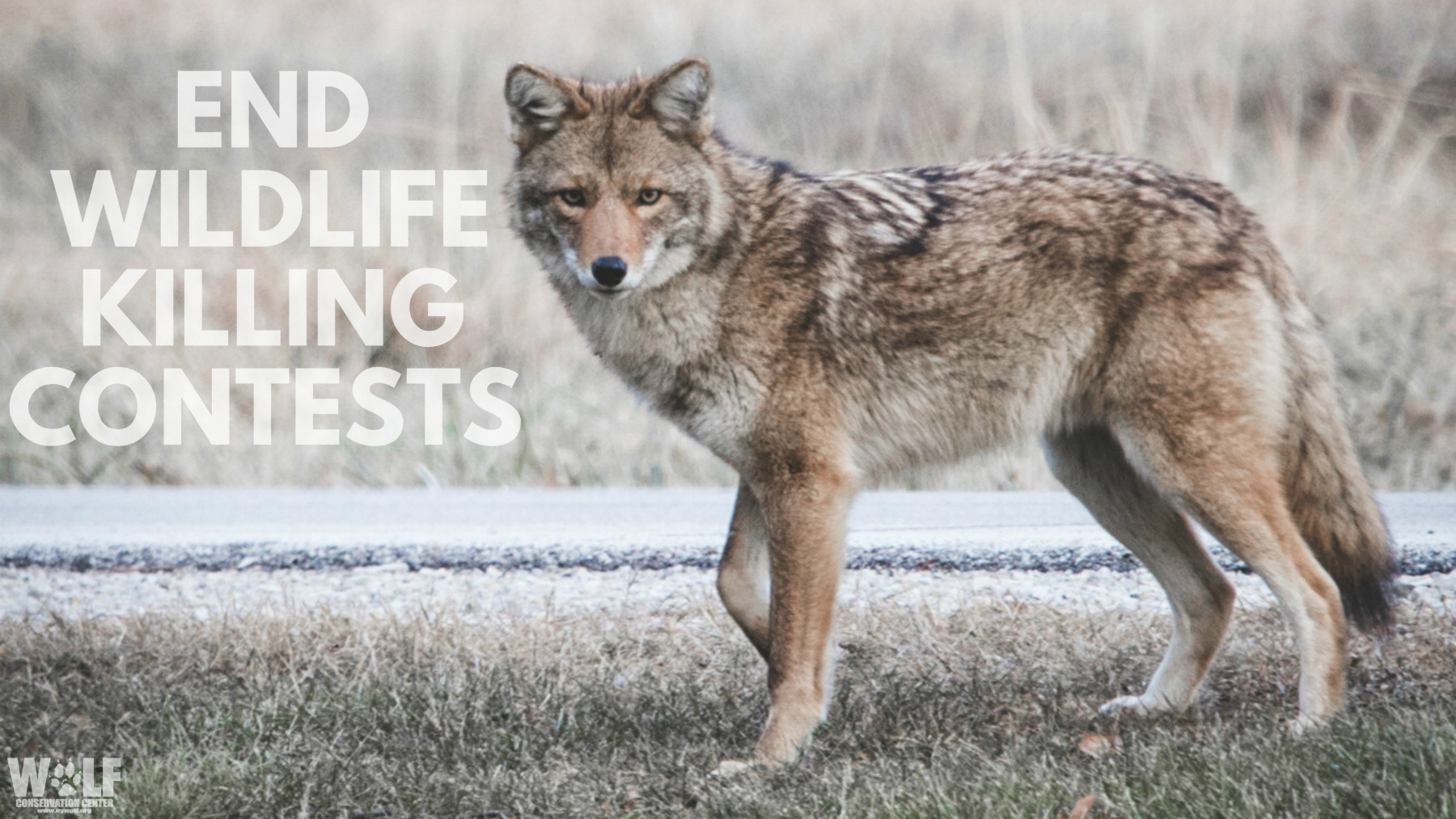 End Cruel Wildlife Killing Contests in New York.
Each year thousands of animals, including coyotes, die in cruel wildlife killing competitions held in New York, where contestants compete to shoot the most or biggest animals for cash prizes.. Take Action »
Call On Biden Admin To Enact an Emergency Listing of Wolves in the Northern Rockies
Urge the Biden administration to immediately issue emergency relisting protections for wolves in the western United States.
Take Action »
Join us!
Change starts with you.
Do More
---